Ruaille Buaille at
Cruinniú na nÓg South Dublin 2021
The works below will feature on Saturday 12 June on the Cruinniú na nÓg South Dublin YouTube Channel.
16 strings, 8 dancing feet and 4 voices with 1 aim: to make classical music wickedly funny and fantastically exhilarating. Graffiti Classics bursts the boundaries of the traditional String Quartet with its hilarious all-singing, all-dancing musical comedy cabaret show.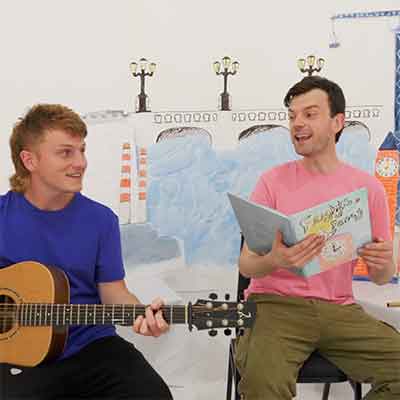 Come along to Sycamore Street where you will join musicians Thomas Johnston and Seán O'Meara, alongside Elfin the pigeon, on a very special musical adventure.
3 Videos that include: Rhythm exercises, Body Percussion, Introduction to the types of improvised sounds you can make from found objects, Introduction to the different sound textures sections (Bass sounds, Scrapey sounds, ding' sounds, shake sounds), play along video.
As part of Ruaille Buaille – Through the Lens, film commission, which will launch next week, we are delighted to present a section of the film, from Argentina, with the wonderful Ariel Hernandez.