Kakatsitsi featuring Mbilou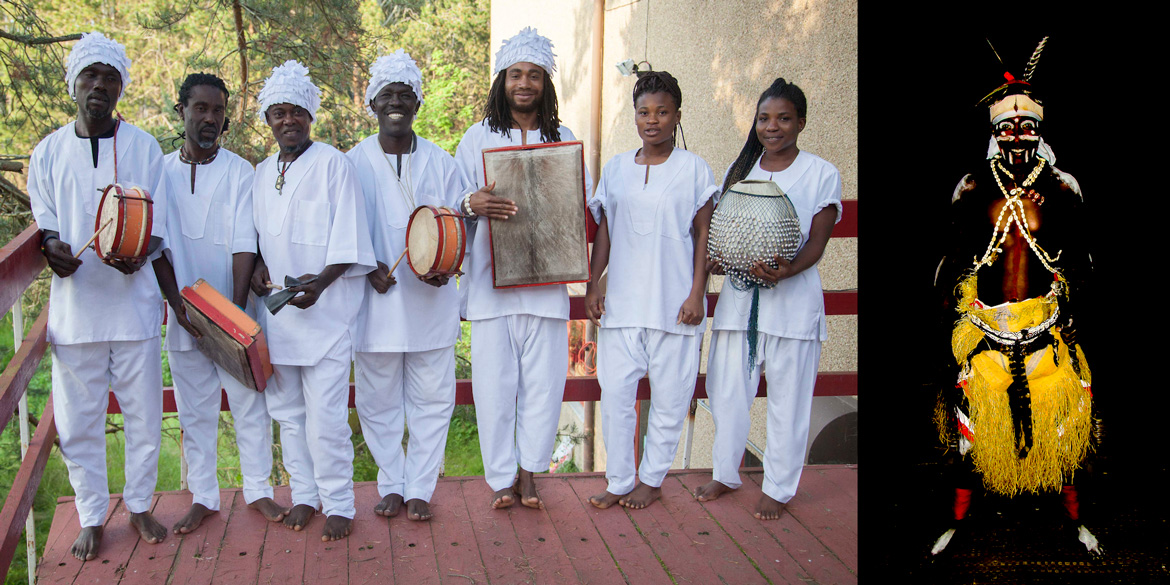 Ruaille Buaille welcomes Kakatsitsi featuring Mbilou to Lucan as part of their international tour


Mbilou is a musician and dancer from the Bwiti traditional religion of the forest regions of equatorial Africa, modern day Gabon. He plays the Mungongo (the mouth bow with the monostring), the Ngoma-Ngombi (the sacred harp), the Etsika (the Ciessi horse antelope horn) as well as various drums and shakers / bells.
Mbilou will be joined at Ruaille Buaille by the Kakatsitsi, Master Drummers from Ghana who have worked with Mbilou to develop a fusion set combining Bwiti influences with the funky, accessible drumming groups for which Kakatsitsi have become renowned.
Kakatsitsi have established themselves as one of the leading African drumming groups that tour outside Africa, renowned for the quality of their singing and their accessible, funky, danceable drumming grooves.
Their collaborative set will fuse Mbilou's acoustic instruments and chants with Kakatsitsi cool grooves.
Day Thursday | Date June 6th | Time 9.45am & 11.30am
Day Friday | Date June 7th | Time 11.30am & 1.10pm
Age Programmes can be tailored for all classes | Cost €2.00 per student | Numbers Up to 4 classes